Jonathan Fawcett, Headteacher
Jonathan graduated from the University of East Anglia in 1985 with a degree in French and History. Having completed a PGCE at Nottingham University in 1987 he taught French and Spanish and undertook roles as Head of Year and Head of Faculty in schools in Leicestershire, Nottinghamshire and Derbyshire. In 2000 he was appointed deputy headteacher at Alderman White School in Nottingham and in 2004 moved to a similar role at Mill Hill School in Ripley.  
Since 2006 Jonathan has had the pleasure and privilege of being headteacher of Swanwick Hall School. In 2013, at the invitation of Derbyshire County Council, he spent a year as executive headteacher of Alfreton Grange School and in 2016 jointly led the establishment of The Two Counties Trust with the headteachers of Ashfield School and Selston High School.  
Jonathan has overall responsibility for whole-school strategic leadership including standards and outcomes, culture, values and ethos. He is the key link with strategic partners including the Trust, governing body, DfE and Ofsted and oversees the school budget, staffing, resource deployment, site maintenance and development and health and safety. 
Rebecca Green, Deputy Headteacher
Rebecca graduated from the University of Glasgow in 1989 with a degree in English Literature and Language before completing her teacher training in Nottingham.  Since beginning her teaching career in Derby, Rebecca has worked in four different schools as a teacher of English, Head of Faculty and Senior Leader overseeing a range of areas including teaching and learning, curriculum and assessment, and staff professional development.   
Rebecca became Deputy Headteacher at Swanwick Hall in 2004. She is currently responsible for all aspects of the curriculum and assessment within school, and for overseeing student progress.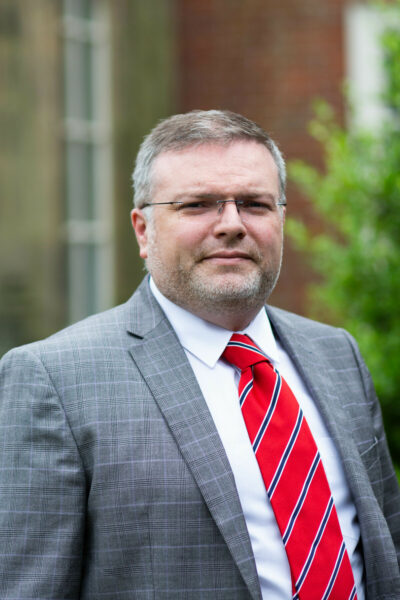 Shane Worrall, Deputy Headteacher
Shane gained a degree in Education with Mathematics from Sheffield Hallam University.  He has now worked in five secondary schools in Lincolnshire and Derbyshire, three of which as a senior leader. 
He joined Swanwick Hall School in 2014 and has been responsible for our inclusion provision, leading on Safeguarding, our pastoral system and being the leadership team link for Special Educational needs and Disability since 2019. 
Karen Whitehead, Assistant Headteacher
Karen gained a degree in German at the University of Hull. After studying for her PGCE at Sheffield University, Karen began her teaching career at Swanwick Hall School in 2001. Fluent in German and Spanish, Karen spent several years leading the Languages Faculty, before joining the Leadership Team in 2018. As Assistant Headteacher for Teaching and Learning, Karen's responsibilities include leading the professional development of staff and sharing the most up-to-date research. Karen also leads the transition process to ensure our new starters begin their journey to secondary school with confidence.  Another important aspect of Karen's role is supporting teachers in the early years of their career though high-quality training and instructional coaching.  
Paula Shanahan, Assistant Headteacher
Paula started her teaching career in 2013, after completing a joint honours degree in Geography and Sport Science at Loughborough University. Part way through her degree, she spent a year living in Sweden as part of the ERASMUS programme, where she spent her time studying master degree level modules in Geography at Lund University. Realising a passion for working with young people, Paula went on to complete her PGCE in geography secondary education at the University of Nottingham. She has spent her career working within the Two Counties Trust, leading a successful geography department, then progressing to become head of humanities in 2016. In 2018, she was successful in her application to become a Specialist Leader in Education (SLE) specialising in the geography curriculum and differentiation, supporting schools outside of her own including primary and secondary schools as well as universities. Paula joined Swanwick Hall in 2021 as an assistant headteacher where she is responsible for teaching and learning, in particular the progress of disadvantaged students, literacy, careers and cultural capital.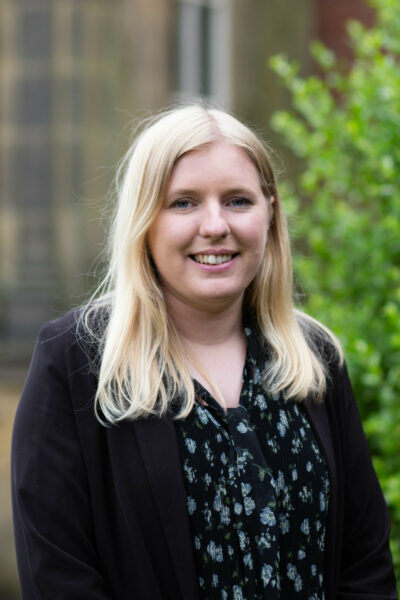 Lucy Owen, Associate Assistant Headteacher
Lucy gained a BA (Hons) Degree in French and International Relations from Nottingham Trent University and then a PGCE in Modern Foreign Languages from the University of Sheffield. She spent her first two years working as a French and German teacher in a school in Nottingham and gained her Masters in Applied Professional Studies in Education from the University of Sheffield during this time. Since working at Swanwick Hall School as a French and Spanish teacher, she has undertaken the roles of Assistant Student Progress Leader and Student Progress Leader for Key Stage 5, as well as Progress and Achievement Leader for Year 7. She is currently the Progress and Achievement Leader for Year 8 and an Associate Assistant Headteacher within the Inclusion Team.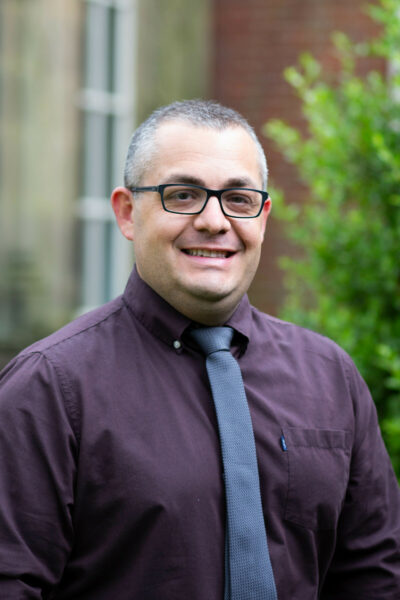 Rob Warren, Associate Assistant Headteacher 
Rob completed his teaching degree at Nottingham Trent University in 2006, with a specialism in Design and Technology. He joined Swanwick Hall School in 2006 as an NQT, and has remained with us ever since. Through his journey as a teacher at the school he has held a number of responsibilities including Assistant Student Progress Leader for Technology and over the past 6 years as a Progress and Achievement Leader who has worked across all of the year groups within KS3 and KS4. Rob has always been passionate about working within a pastoral and inclusion based role, and outside of this now mainly now teaches Construction and Engineering within Design and Technology. Rob has recently been appointed as Associate Assistant Headteacher within the Inclusion Team.